Student Health Services Events & Workshops
---
WORKSHOP 1: NUTRITION & MENTAL HEALTH
Tuesday March 3    4-6pm  Bertolini, Student Activities Center
Learn about the connection between what you eat and how you feel
Food Demo &  Free Food    +     Resource Tables & Giveaways
WORKSHOP 2: BODY IMAGE & MENTAL HEALTH
THU  MARCH 5   1:30 - 3:00  Bertolini, Rotary Center for Student Learning
Presentation + Panel + Therapy Dogs + Snacks + Resources
________________________________________________________________________________
Students for Recovery
Student-led Peer Support Community
A safe space that encourages students to discover themselves and paths towards personal well-being through exploration of new coping strategies for recovery through the use of social connections, rotating format addressing addiction - related issues.
Thursdays, each week of Spring 2020 semester -  Race Health Sciences Bldg - Student Health Services, Resource Room (4006) [Ask front desk folks to direct you]  
12:00 PM - 1:00 PM
Everyone is welcome to participate and share freely in a nonjudgmental space.
---
Enrollment Counselors on the Santa Rosa Campus Monday through Thursday
Student Health Services, Race Building call (707)527-4445 for an appointment.
Drop-Ins provided as available.
Applications ongoing all year long for CalFresh (Free Food!) and Medi-Cal.
In Petaluma, Call Building, phone (707)778-3919 for an appointment.
---
Student Health 101
Read the Current Issue of SRJC's Student Health 101 Online Magazine
Student Health Services offers SRJC Students FREE access to an online magazine that promotes better health for college students. For the current SRJC issue, visit Student Health 101. This monthly, interactive online magazine covers topics such as nutrition and exercise, reducing stress, colds & flu.
New to college? The Orientation 2019 issue shares some important information about student services at SRJC and includes great articles about time management, what instructors want from you, and tips on how to fit in healthy eating and workouts while being a busy college student.
Download our app to get updates about campus health and wellness: 
---
Learn to Relax
See times & Locations Below
Mindfulness reduces and alleviates stress through improving emotion regulation, leading to a better mood and better ability to handle stress. SRJC students can now benefit from joining mindfulness groups on the Santa Rosa and Petaluma campuses!
The Santa Rosa Mindful Meet-ups will be held every Monday in Spring 2020, 1:00 PM - 2:00 PM in Pioneer, Intercultural Center. At our meetings, we will explore practices like meditation, breathing, and stretching to refocus, reduce stress, and build community. 
---
FREE FOOD ON CAMPUS!
Distribution Weekly in Santa Rosa and Petaluma
See the Student Resources web page for days and times, or use the convenient flier below.
Healthy eating contributes to wellness and success in school. Student Health Services partners with the Redwood Empire food bank to distribute fruit and vegetables.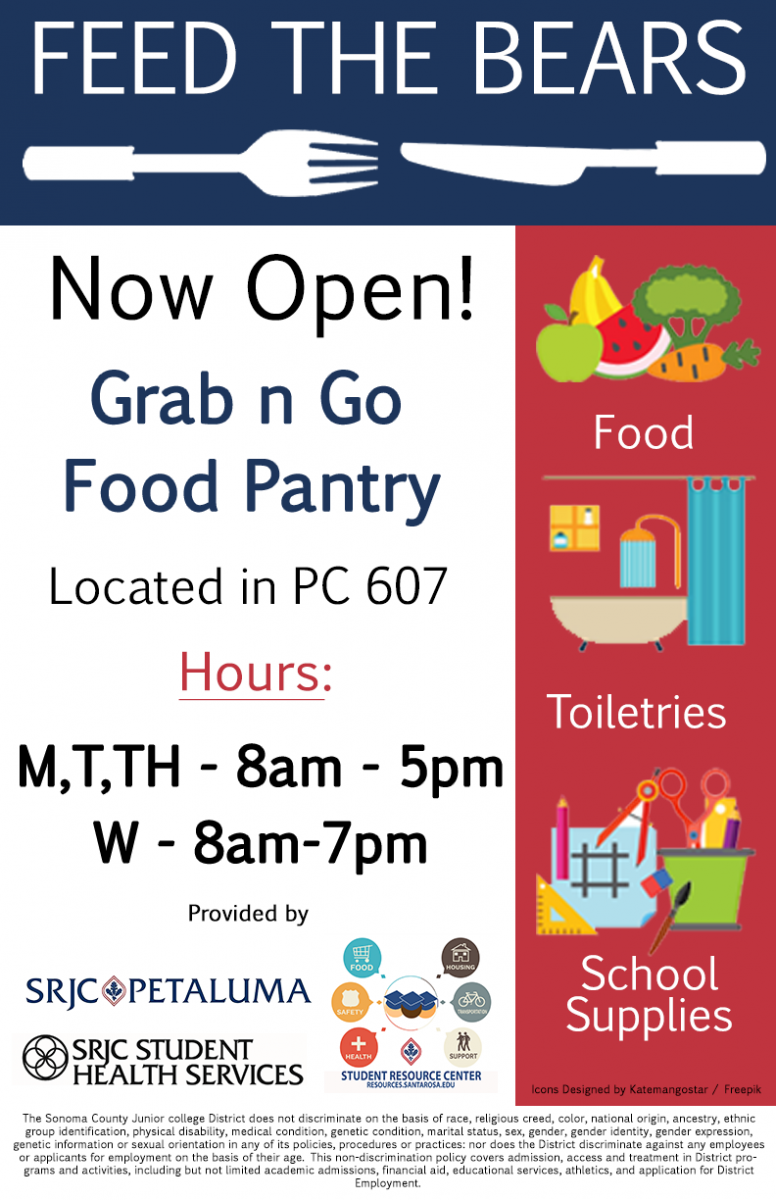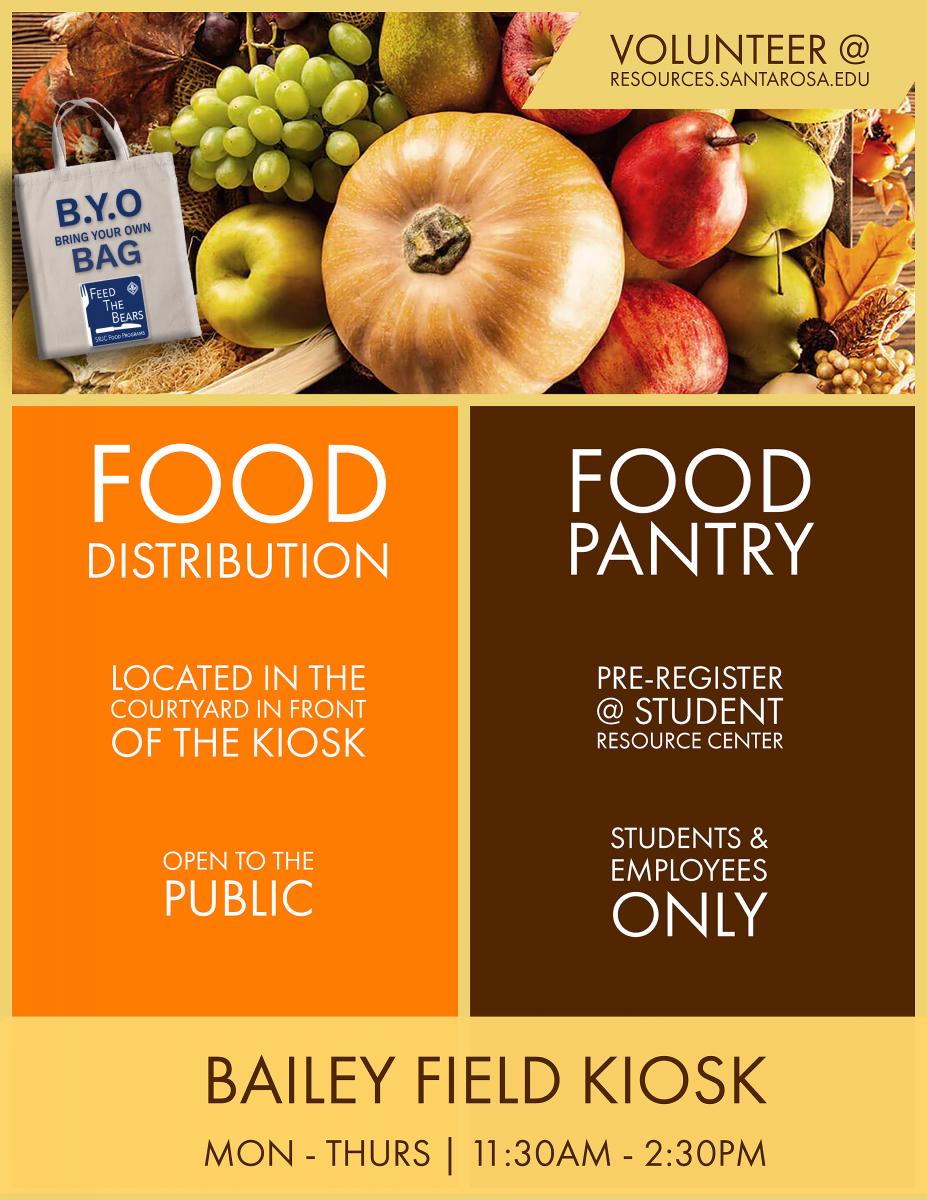 ---